When technology challenges the narrative of the European refugee crisis
Last December 2nd in CodeNode space in London, I joined the second Techfugees event launched by Mike Butcher. This open tech community has grown from the European refugee crisis, organizing non-profit events and hackathons in order to leverage the knowledge of the tech community to contribute to solve one of the most complex current humanitarian crisis.
Many large NGOs or UN agencies gathered in this modern coworking space to share their experiences with entrepreneurs and developers and see "where the technology world can bring its considerable firepower."
The first speaker, Oisin Walton, from the Vodafone Foundation presented two of their programs:
the award winning Instant Network Program providing free communications and technical support to aid agencies and victims, in areas affected by natural or humanitarian disaster.
the Instant Network Schools introducing tablet-based learning in some of the world's most poorly resourced refugee camps. The initiative provides internet connectivity, hardware, software & teacher training that enables students and teacher to access free digital educational content. They currently equipped 13 of the 40 schools in Dadaab refugee camp in Kenya with laptop, tablets and batteries to create self-sufficient digital classrooms.
Some members of the UNHCR innovation team then shared their insights. Rebeca Moreno, Katy Drew and John Warnes told us about their main challenges on the ground: the fact that refugees were moving all the time for example and spending a maximum of five hours in transit as in an airport terminal, the rapid changes in context which require constant updated information and the use of at least five different languages. So in that case, technology is key, would it be tablets with translated audio for the staff or digital signage.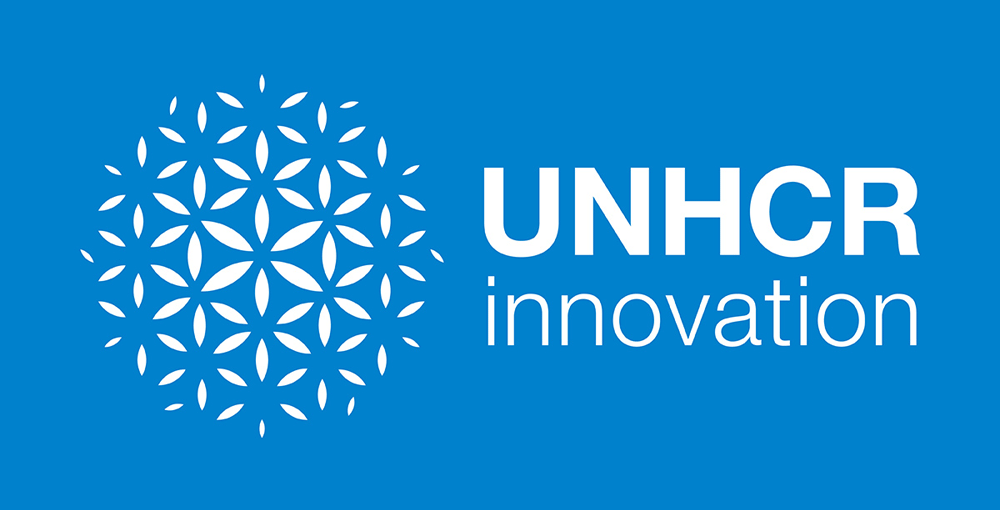 Especially when the first questions asked from refugees are: "Where can I charge my phone? Is there wifi here?"
Their experience was corroborated by the testimonial from Hassan, 27, Syrian refugee who made it to UK the past month of July.
Like the tragic story told by Melissa Fleming, the spokesperson of UNHCR at TEDxThessaloniki, Hassan told us how after fleeing Syria and spending time in Lebanon, Egypt or UAE where he never felt welcome, he decided to try his chance to reach the UK. During his first attempt, he was rescued by the Turkish safeguard and brought back to Turkey. During his second attempt, his boat was attacked by some armed men who drowned their boat, as this article shows happens frequently.
He lost his passport and his mere belongings and managed to swim up to the Greek coast, where he landed in Lesbos. Through information gathered on Facebook groups and whatsapp with other refugees who had made the journey before him, he then joined Athens and walked to the Macedonian border.
At this time of the year, beginning of July, no NGOs were there yet to assist them apart from the Red Cross. He then crossed to Serbia, Hungary, Austria and finally made it to Calais, to the infamous jungle camp, the "largest slum in Europe" where 8.000 people live in shacks waiting to cross to the UK. During two months, he tried every night to cross the fences and jump on the Eurostar and was caught every time, then changed tactics and went every night to the Belgian border to climb into a lorry to pass the tunnel. Again, every night was a failure until one night, he miraculously made it.
"I wish there were a better way…"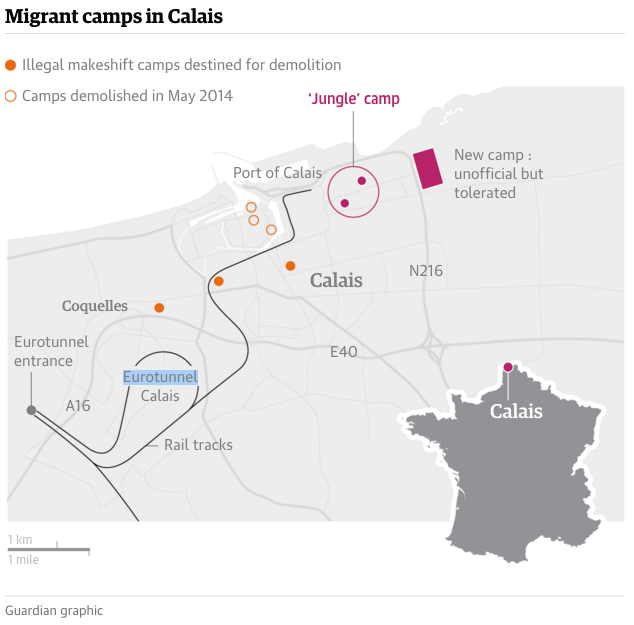 More information on Calais situation:
And then, one he got to the UK, what? "Once you arrived in the UK, you can stay in a hostel for one month and then you have 20 days to evacuate. The real challenge starts then: you have to find out how to stay and to integrate. Legalize your situation, get a place to stay, find a job."
A former Afghan refugee currently working for Save the Children agreed with Hassan's perception: When arriving, refugees are left in a limbo for months or even years until they are allowed to work. Meanwhile, the idleness, the boredom and the feeling of not being welcomed or treated as criminals break down people's confidence as skilled individuals end up working in take-aways.
According to Breaking Barriers, "in 2013, the UK was home to 120,000 refugees and there are 20,000 new applications every year for refugee status. Although these refugees have higher levels of education, skills and qualifications than the UK average, an eagerness to work and are mostly of working age, unemployment levels in refugee communities remain above 50%, compared to 6% for the national average."
The immigration lawyer Colin Yeo, editor of the Free movement website, told us more about the current status of immigration regulations in the UK, clarifying the real definition of the refugee status and the current effort to change the existing Dublin system. His blog is actually a resource for any other lawyer who wants to keep up to date "in the incredibly fast moving world of immigration law and policy."
Nando Sigona, researcher at the University of Birmingham, shared some interesting data with us: according to him, even if we experienced a huge influx of refugees in 2015 (1 million people in 2015 compared to 200.000 in 2014), the mortality in the Mediterranean has been stable around 3.500 deaths. The routes have progressively been switching from the Mediterranean to the Turkey-Greece route towards European countries that show very different policies (75% of the refugees requests have been declined in France vs 25% in Sweden for example).
All along the event, the tech community was challenged by the different needs expressed from the ground: How can technology help you stay in touch with your loved ones? How can you overcome the language barrier? How do you get updated local information in real-time?
So below are a few interesting initiatives answering these challenges:
CONNEXION:
Refunite allows refugees to reconnect with their loved ones. In East Africa or in the Middle East, through family tracing, with an user friendly, online global database of over 405,000 profiles, users can now search for their missing loved ones with the click of a button.

Meshpoint is a world-proof rugeed wifi. The croatian firm has designed a highly-portable rugged, all-weather wi-fi and 4G mobile device that can connect up to 150 people to the internet at the same time.
Empowerhack brings together technology, design, and NGOs to address challenges that affect women & girls around the world.
LANGUAGE:
NaTakallam, (we speak in Arabic), pairs students learning Arabic with displaced Syrians in Lebanon, and increasingly beyond, for conversation-focused sessions over the internet. This social business allows a unique cultural experience while providing Syrians with an enriching part-time work opportunity in a country where finding a worthwhile job is difficult.
With GetAcross, refugees can talk in their own language with aid workers, medics, officials and volunteers, with the help of volunteer interpreters. Making language barriers a thing of the past.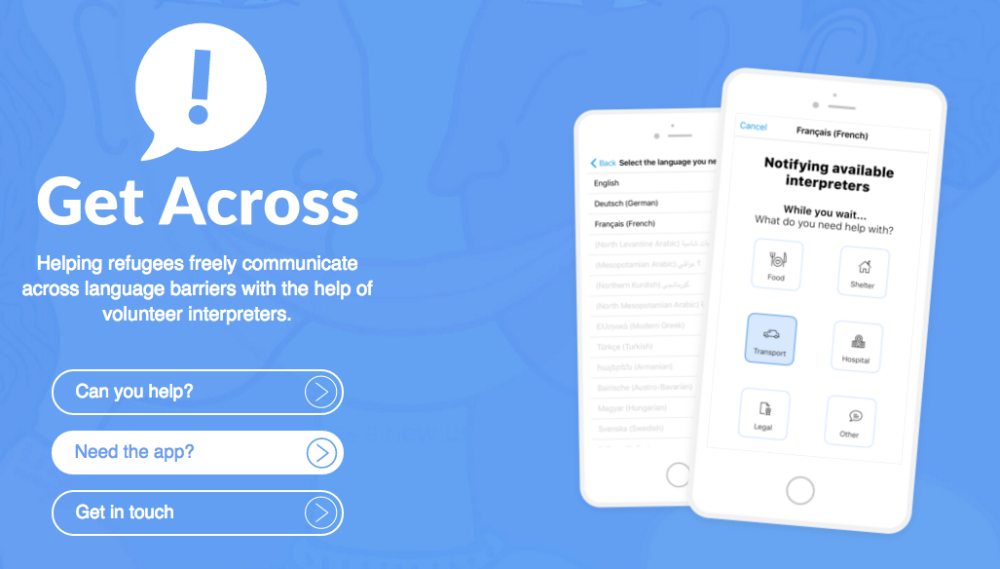 MAPS:
The Refugee Aid App provides a single point for refugees to find information, connection and support and a single point for NGOs and charities to share their resources with refugees – location based. The Refugees Map is also sharing up to date information about the different routes.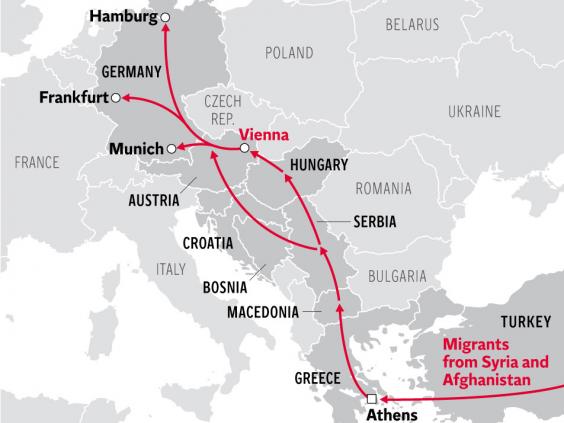 The Clinic Finder developed with Medecins du Monde is a website for refugees and people on the move designed to provide information about free healthcare and medical services.
PAPERWORK:
Migreat was founded in 2012 by two immigrants to the United Kingdom with the goal of assisting other individuals through the burdensome immigration and integration process. It offers a unique & free solution to help you find the best way to enter & remain in a new country.
HOSTING:
Different hosting initiatives appeared where citizens rent to refugees their extra-rooms to make them feel at home, like CALM (Comme à la Maison) in France or Refugees Welcome in Germany.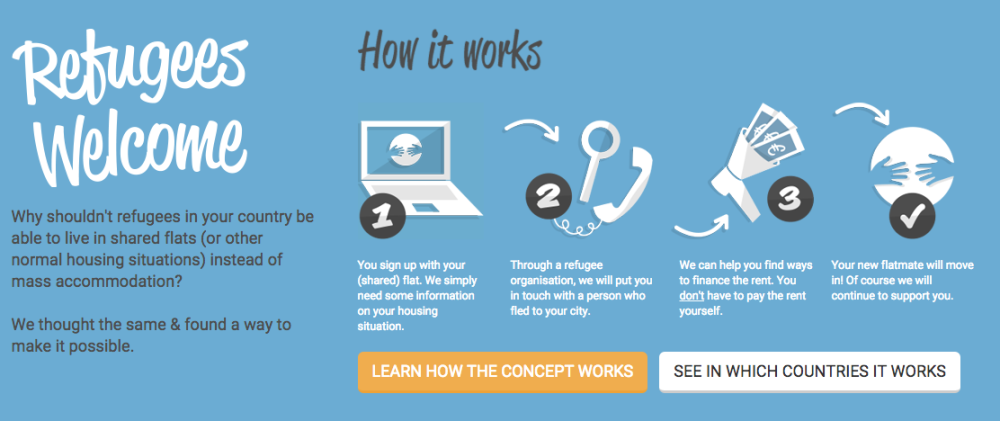 EDUCATION:
Kiron University is a pioneer social business in open higher education, which provides refugees with world-class education and the opportunity to graduate at a university free of charge.
Funzi, whose new content package delivers current, trustworthy and high-quality information for newly arrived asylum-seekers in Finland. "About Finland" operates on Funzi's easy-to-use mobile service, forming a tool for integration. Funzi also develops entrepreneurial training in Somali or Arabic.
JOBS:
Start-up boat provides start-up solutions to tackle migration. Among them, the Migration HUB enables refugees in Europe to start their own businesses with the support of young Europeans.
400contacts is a mentoring program with one goal in mind.
To help refugees with a background in engineering get their first skilled job in Sweden.
Breaking Barriers offers a holistic service designed to make sure that refugees can find meaningful employment that is commensurate with their skills, experience and qualifications.
Mazí Mas is a social enterprise dedicated to supporting women from migrant and refugee communities. We provide opportunities for women who aspire to careers in the food industry to gain paid work experience, develop their skills, tell their stories, and connect with the wider public.
TRANSPORTATION:
Marhacar is the first carpooling community by volunteers for volunteers in crisis regions.
In Greece, Taxibeat, a smartphone taxi app, collaborated with METAction, Action for Migration and Development who helps Greece's asylum authorities with a range of services, including interpretation services during legal procedures. Taxibeat will send a car to the doorstep of anyone who wants to help refugees by sending them essential supplies, like clean clothes, shoes, personal hygiene items, baby food and clothes, towels, sheets and blankets, packaged foods, toys, children's painting sets, color markers, balls and big trash bags.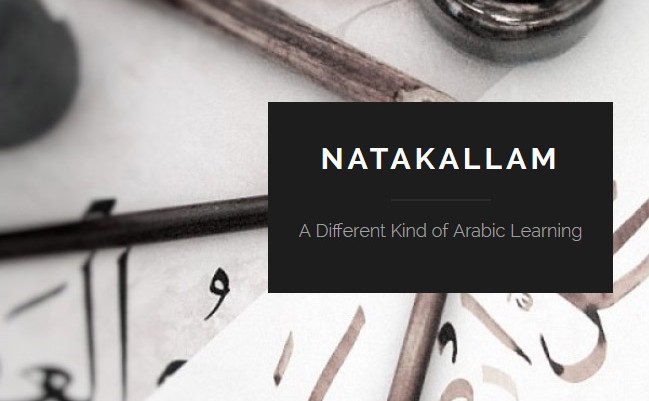 One of the main impacts of the event was to challenge the traditional myths we might have about refugees.
In his last talk at TEDxVienna, Alexander Betts thus explains how the perception of helpless people being a burden to a state could be challenged by the talents and skills of the refugees he met, "doctors, lawyers, nurses, even an Olympic athlete who introduced him to table tennis."
Refugees are not economically isolated, they actually create jobs.
They are not homogeneous, they have a wide variety of skill sets
They are not technologically illiterate. Mobile phones are ubiquitous.
And they are not all dependent on assistance.
So given the current political situation, it is important that we question the existing narrative about the refugee crisis and that we tap into our innovation to solve one of the most pressing challenges of our time!